Pool Day
I am always drawn to the water. Although I am having a pretty hectic schedule this summer, I try hard to take time out and spend it by the pool as much as I can. The first time I am able to go to the pool is around June. Summer in the East Coast did not come just yet during this month. It is sunny and hot during the day but it still gets a little chilly at night and my free times are only early evenings. That being said, I do not want to get sick so I try to stay away from the pool and wait until there is more sunlight to defeat the breeze. July comes and humidity is no joke. And now that we are in August, humidity is still a no joke but we are approaching the end of summer. Today is pretty amazing since it is sunny and breezy from time to time and I manage to run to the pool and chill for some time. Are you able to go to the pool as much as you can this summer?! I keep my phone at reach just in case I need to tell my besties some "explosive" poolside stories. I have received a lot of compliments on Instagram about my phone case from www.idealofsweden.com. Anyways, do you guys have any amazing poolside stories this summer? I would love to hear your stories.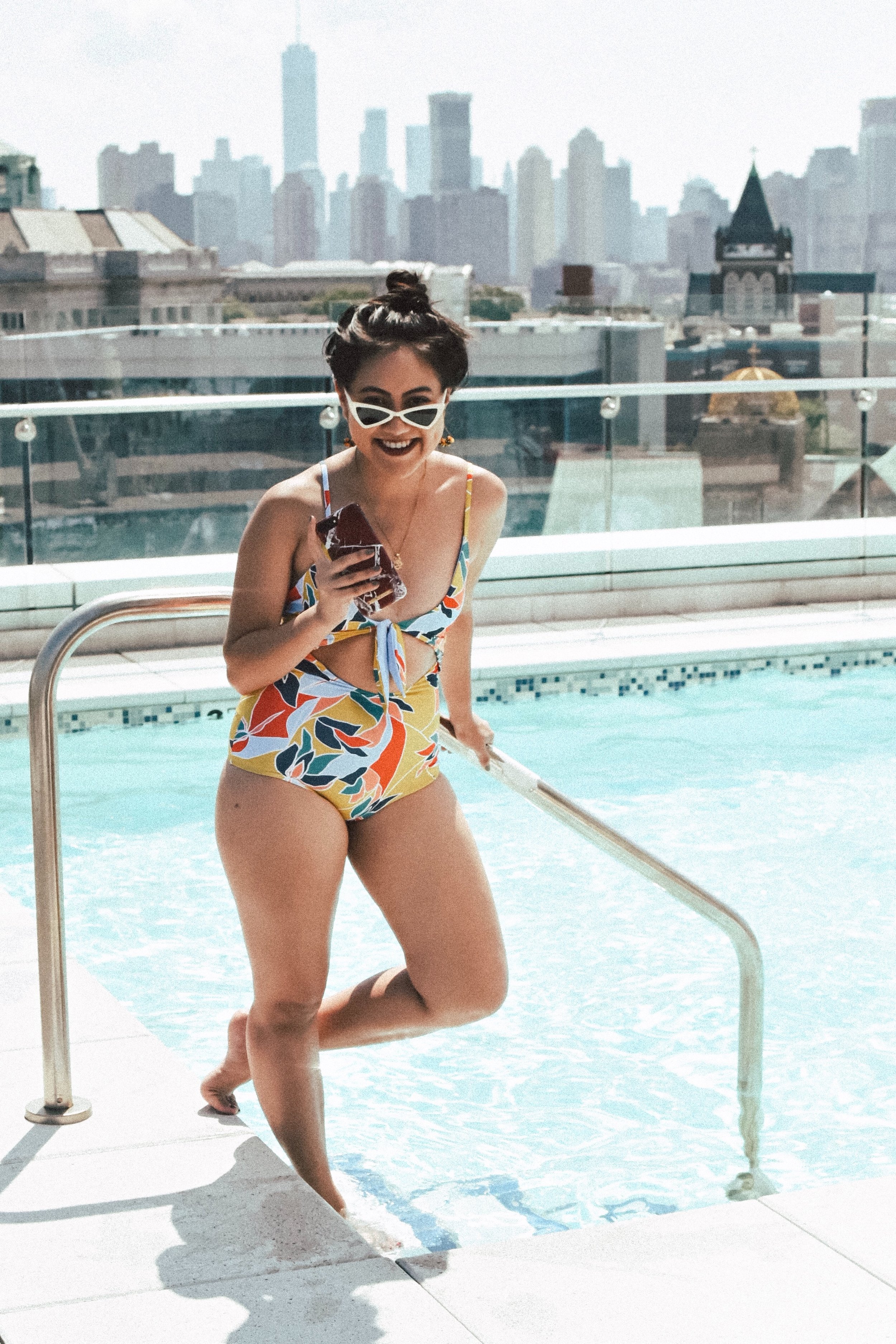 Sunnies: Free People #Notsponsored but check here for similar style.
One piece: Free People #Notsponsored but you can get it from here.
Phone case: iDeal of Sweden (FYI, iDeal of Sweden is having an amazing "Buy 1, Get 1 Free" promo right now so check them out. Here are some of my favorite ones.. I've had my eyes on them for awhile. I think now is the perfect time to get them. Brb.)
Here are my Top-Three favorites: (L-R)
Tropical Fall, Hailee Lautenbach Collection, and Antique Roses
OOOPS! It's not just "Buy 1, Get 1 Free" it is "Buy 2, Get 2 Free" and "Buy 3, Get 3 Free" as well. How amazing is that?! (Shop all the deals here) HAVE FUN!
P.s I love to share my Poolside stories with my remote friends, a way to keep in touch while they are away on vacation. How do you keep in touch with your close friends?
Xox,
Shar